Forums : Community : Post a pic of you (3453 Views)
September 19, 2004
Thanks BadF350!!!!!
What is that girl doing with your shirt?
Welcome Tone!
September 20, 2004
That was my boss messing around. I think she was trying to get a sneak peak.
September 22, 2004
Great pics!! Here's one of me!!
September 22, 2004
Here's me and the ol' lady .......
September 23, 2004
FM...I never get tired of seeing those!
On edit..I meant the pictures, LOL!
September 23, 2004
here I am:
September 23, 2004
Me with a Mercedes Benz SL55 that I just got done driving 5 laps in at around 115 mph.
And the picture was taken at Pocono Speedway on 9/22/04 at the Mercedes Benz 2004 On Track event held for the employees that scored the highest on last years training tests at their dealerships they work for.
September 24, 2004
Hey stroker1999, tell that guy to put you back in the water!
September 26, 2004
ha ha ha ha ha very funny. lol lol
September 27, 2004
heres one thats a little better, well maybe
September 27, 2004
Here is Me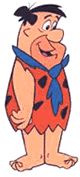 Post Message
BECOME A MEMBER TODAY!
Join.